Q. What is the maximum amount of people Fowler's Mill can accommodate for a Wedding Reception and Wedding Ceremony?
A. Wedding Receptions: We can accommodate groups as small as 25 and up to 225 in the Pete Dye Banquet Room, simply by changing the layout. Groups under 150 can choose their dance floor location to be in the Pete Dye Banquet Room or in the adjacent, Grille Room.
Wedding Ceremonies: We can accommodate up to 200 guests for on-course ceremonies.
Q. How many ceremony locations do you have?
A. We have 3 outdoor ceremony locations and 1 indoor location in the event we have poor weather.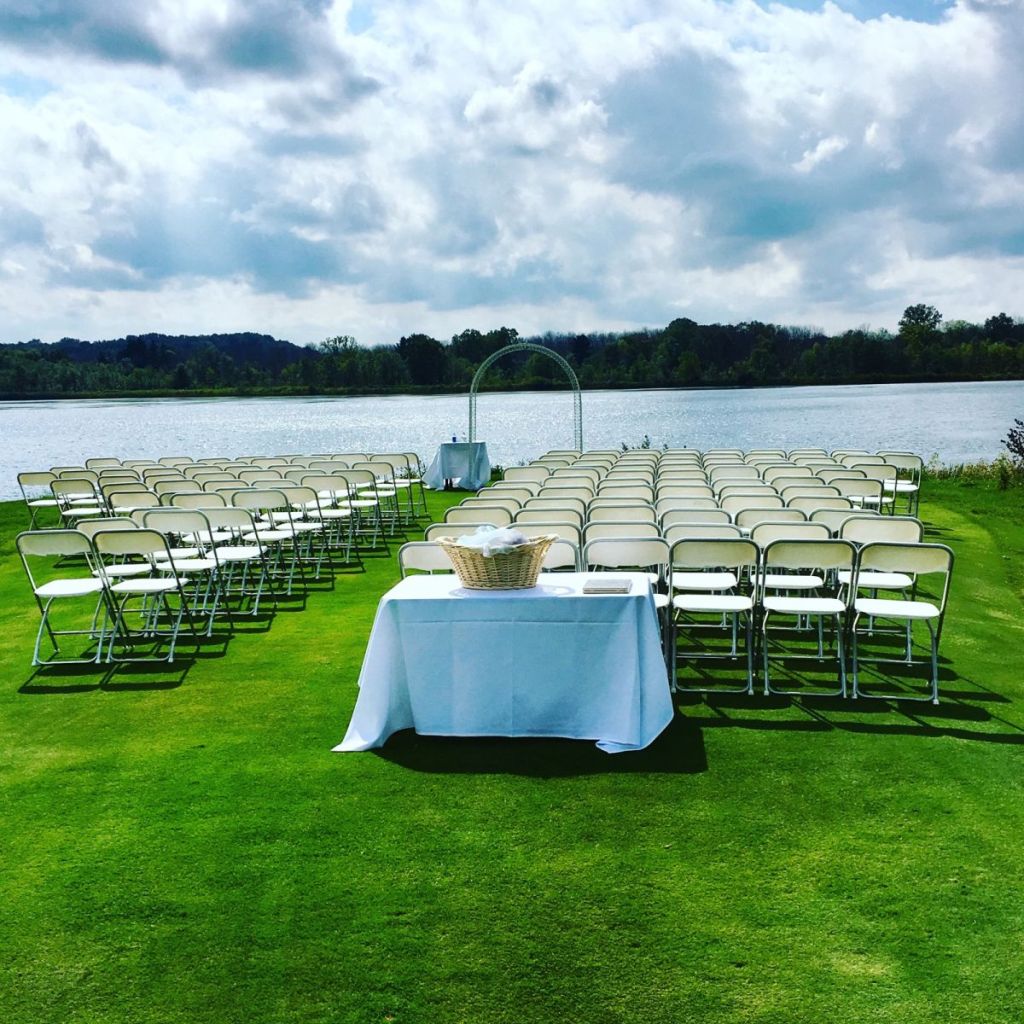 Hole #4 is our signature ceremony location with panoramic views overlooking our lake. This location has unrivaled beauty and privacy and offers an unforgettable outdoor venue at an affordable price. Couples love the long peninsula shape extending into the lake that creates a grand entrance for any bridal party! All guests are required to ride a golf cart down to the ceremony location, led by FMGC staff.
Hole #12 is another gorgeous location, well known for the rustic railroad ties surrounding this area. In the summer, wildflowers bloom on the edges above the ties and in the fall, autumnal colored trees outline the entire ceremony area. Brides love the long walk down to the end – a true aisle experience outside! All guests are required to ride a golf cart down to the ceremony location, led by FMGC staff.
The Back Patio is the perfect location for groups looking for an outdoor experience but don't want to travel via golf carts to the ceremony location. Perfect for the largest groups, brides can choose which direction they want to face, building their own backdrop to the wedding ceremony. After the ceremony, it is just steps from our outdoor patio for cocktail hour.
Q. Is catering done on-site?
A. Yes, our executive chef, Mike Duncan is professionally trained. He offers over 40 years in the food and beverage industry and are excited to prepare the food you always dreamed about! We offer tastings with the chef to narrow down all the delicious options to choose a customized menu based on what you love.
Q. Can we bring in our own outside vendors?
A. Yes. We allow outside vendors except for catering purposes. We do have established relationships with vendors in the area, but it is not required to use them. If you don't know where to start, we can help you!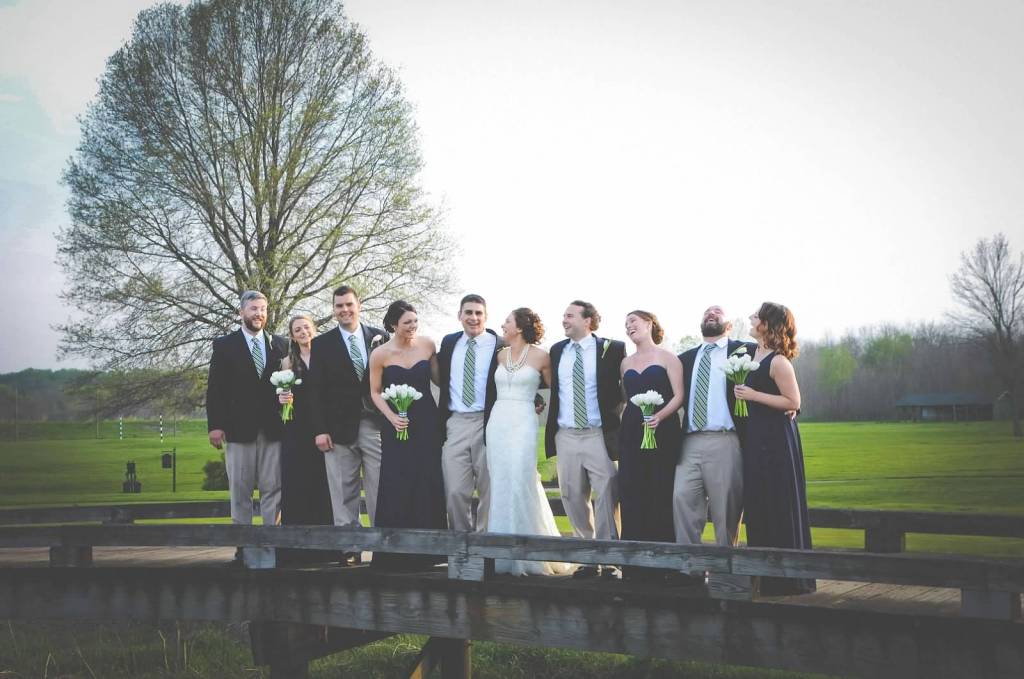 Q. Can we take photographs on the golf course?
A. Photographs on the course are welcomed and encouraged. Our beautiful grounds and elegant facilities are the perfect backdrop to make your photographs memorable. Around every turn, you will find stunning natural areas, unique wood bridges and incredible opportunities to create once in a lifetime memories of your special day. Golf carts can also be provided for the wedding party and photographers only.
Q. Do you charge a service charge?
A. Yes, we charge a 20% service charge and current OH State tax of 6.75%. Service charge is not a gratuity. Service charge covers wages for workers and overhead expenses such as utilities and room rental.
Q. Do you have parking?
A. Yes, we have 225 free parking spots available with a convenient drop off area in front of the clubhouse and handicap access to all rooms.
Please contact us at 440.729.7569 to schedule a venue tour and build your dream wedding!